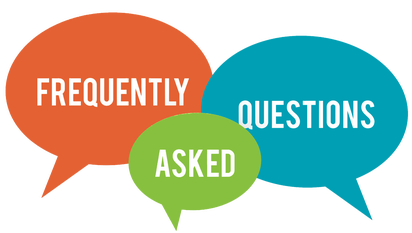 What is mediation?
Mediation is a conflict resolution process facilitated by a mediator (who is an objective third party), in which participants work together to come to a mutually agreed upon solution.
What is a mediator?
A mediator is an impartial party- they do not take sides in the conflict, and are not invested in any particular outcome. They are there to help the participants to move through conflict toward a resolution that will meet everyone's needs.
How does the mediation process work?
Participants will submit an intake form with their contact information, availability, description of the conflict, their goals for the mediation, and other relevant information. We will then contact each participant, have them fill out a consent form for the mediation, and coordinate a mutually agreed upon mediation session appointment.
The process of the mediation itself is difficult to explain- it's easier to experience for yourself. To put it briefly, the mediator helps each participant to hear the other's needs and to find the areas of agreement between them toward the end of coming to a mutually satisfactory outcome together.
How long are the mediation sessions?
Mediation sessions are 90 minutes long. If an agreement cannot be reached within a single session, participants may schedule follow-up sessions.
What is the cost of a mediation session?
We ask for a donation comparable to the standard rates for mediation (about $150/session) for those who can afford to. However, in the interest of making mediation available for all, we will gratefully accept whatever you can afford. Donations can be discussed at the time of setting up a mediation session appointment.
What are the benefits of mediation?
Rapid Settlement: Mediation can allow participants to more quickly resolve conflicts by creating a space where they dedicate their full focus to coming to a mutually satisfactory solution
Mutually Satisfactory Outcomes: Participants are generally more satisfied with their mutually-agreed upon solutions, and are more likely to follow through with their agreements
Personal Empowerment: Mediation allows all participants to have agency in a conflict, by offering them the chance to express their feelings and needs, be heard, and have a sense of personal control in the resolution process.
Preservation/Strengthening of Relationships: The win-win resolution process of mediation can preserve, or in many cases, strengthen relationships between the participants through its emphasis on empathy, connection, and shared needs and feelings.
Agreements that Hold Up Over Time: Agreements reached between participants in mediation sessions tend to hold up over time, and participants are more likely to utilize mediation for their future conflicts
Is mediation confidential?
Confidentiality is an important aspect of mediation, as it allows participants to speak honestly about a given conflict, as well as their thoughts and feelings about it.
Any information or details discussed during mediation will remain confidential, with the exception of expressions of intent to harm oneself or others, or revelation of risk to the safety of children.
Because Hawaii is a mandatory reporting state, our mediators are required by law to report such information to the proper authorities.