Our Mission
To support the successful resolution of conflict, applying Nonviolent Communication to build connection and bring peace to the world.
Our Vision
We offer training in Nonviolent Communication mediation, and provide trained mediators to help everyone move through conflict in a way that builds connection and meets the needs of all involved.
Our Non-profit
Maluhia Mediation is a project of the Teran James Young Foundation, which also does business under the name of NVCnextgen. The Teran James Young Foundation is a non-profit whose mission is to bring peace to the world by cultivating Non-Violent Communication in the next generation (hence, the NVCnextgen moniker).
Along with Maluhia Mediation, the Teran James Young Foundation offers many other services and programs to the island's schools and greater community, including the Hale PonoYouth Shelter, a short-term shelter for at-risk youth, and the Restorative Justice Center, which offers education in restorative justice and restorative justice services. To learn more about these programs and services, please visit our foundation's website at teranjy.org.
Meet Our Mediators!
Dr. Genesis Young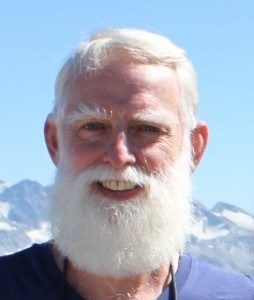 Dr. Genesis Young (MD, CM) was born in Calgary, Alberta, but spent most of his school years in Montreal, Quebec. There, he attended McGill University, from which he earned his M.D., C.M. in 1978. He spent the next year in Montreal interning at St. Mary's Hospital Centre, and served in the position of Chief of the Division of Plastic Surgery at the Holy Cross, Colonel Belcher, and Rockyview Hospitals, all of which are a part of the Calgary District Hospital Group.
Genesis is the visionary behind the Teran James Young Foundation. Now retired, he devotes his full energy to bringing Nonviolent Communication and Restorative Practices to Maui County's schools, judicial system, and greater community. Genesis is passionate about ending the violence and lack of social emotional skills that perpetuate disconnection in Maui's youth. Along with directing the Teran James Young Foundation and its many programs, he also works diligently with Tina Wildberger to create legislation that promote the integration of restorative justice practices in our school and judicial systems.
Genesis is trained in nonviolent communication style relational mediation. He works with private clients and runs a nonviolent communication mediation weekly public class for years in person and currently online. This is a vigorous international group that practices mediation with each other with conflicts the members have in their lives. Our work is to use conflict as a medium to have increasing connection and therefore more peace in the world.
Genesis lives on Maui with his wife Sulara James and enjoys working with her toward their shared goal of creating more peace in the world.
David Litman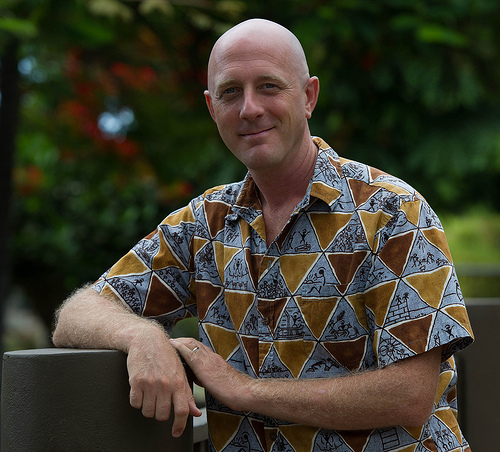 David Litman, (MA, MFT), has over 25 years of experience applying Nonviolent Communication in mediation, counseling, personal coaching, training, and organizational development. Initially certified as a mediator through the Santa Barbara Mediation Group in 1995, he currently conducts Nonviolent Communication mediations and trains mediators in Nonviolent Communication mediation through Maluhia Mediation courses and practice groups. David has helped hundreds of individuals and groups resolve conflict in a manner that effectively meets the needs of all.
David holds a B.B.A in Operations Management from the University of Massachusetts, and a Masters in Counseling Psychology from Pacifica Graduate Institute. He has lived on both coasts of the North American continent, hailing from Massachusetts, and then living in Southern California for 20 years. He has lived on Maui since 2010, along with his wife, son, daughter and a variety of animal friends. When he's not busy working to promote the growth and development of others, he can be found spending quality time with family and friends, enjoying nature, and singing and playing his guitar.
Hawkeye Lannis
Hawkeye Lannis is a dedicated Nonviolent Communication and Restorative Practices facilitator who works diligently to educate the young minds of Maui youth about conflict resolution, needs awareness, and social emotional well-being, and collaborates with teachers and counselors in schools across the island toward the implementation of Restorative Practices in our Maui educational system.
Along with offering training in Nonviolent Communication and Social Emotional Learning, mediation services, and facilitating and consulting on Restorative Practices for students, educators, counselors, and administrative staff in our schools, Hawkeye also utilizes his skills to aid the greater island community, offering classes teaching Nonviolent Communication and communication skills to the participants at Malama Family Recovery center (a live-in addiction recovery center for women and their children), in order to help them successfully re-integrate into society.
Hawkeye recently become a qualified trainer and advisor in two peer-to-peer youth suicide prevention programs, Hope Squad, and Sources of Strength, and is currently hard at work endeavoring to integrate these programs in Maui's schools in order to address the tragic surge in youth suicides in our island community.
Jori Manske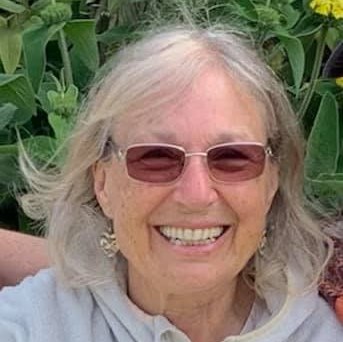 Jori is a certified trainer, mediator, and facilitator, with a degree in Social Work. She was certified in Nonviolent Communication in 2003, and has been offering mediation, facilitation, organizational development, consulting, and mentoring services to a variety of businesses, community groups, government, NGO's, private groups, and individuals since 1971.